Tango Gallery
Page 4 of 5
Flyers / Photos
The flyer below was from an historic concert at Cal State L.A. in 1972 during the period when Mark Guerrero was a solo artist backed by Ernie Hernandez, Richard Rosas, and John Valenzuela (pre-Tango). Anthony Baray of the popular East L.A. band the Emeralds performed with us on Hammond organ. Note that El Chicano, Tierra, Elijah, and Carmen Moreno were also on the bill.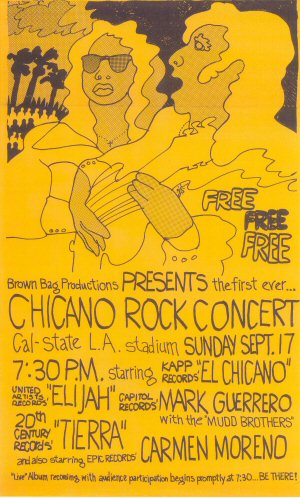 Cal State L.A. - September 17, 1972

Photos from above flyer below


Photo collage of Mark Guerrero & the Mudd Brothers at Cal State L.A.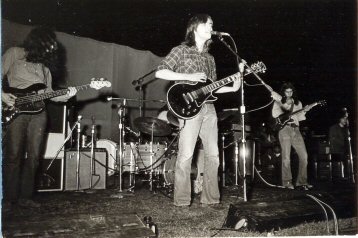 Richard Rosas, Mark Guerrero, and John Valenzuela
(Ernie Hernandez behind Mark and Anthony Baray far right)

Richard Rosas, Mark Guerrero, Ernie Hernandez, and John Valenzuela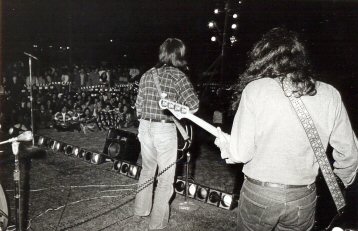 Mark Guerrero & Richard Rosas

Tango flyers below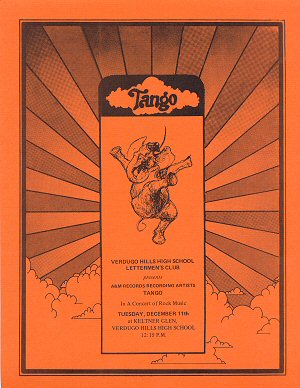 Verdugo Hills High School - December 11, 1973

The Backdoor Aztec Center
San Diego State University
February 1 & 2, 1974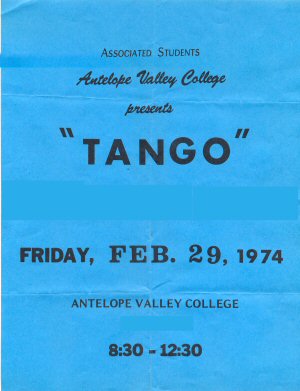 Antelope Valley College
February 29, 1974